WELCOME TO THE YOUNG DUDES MOVIE SECTION!! *design by James
Scroll down for the available reviews.
So what makes these movie reviews different from the norm I hear you ask?
Well, since this site is about Asian stuff, so are the movies, which are 100% only about gaijin/Asian relationships, or feature beautiful Asian babes, interesting plots related to Asia, etc. Did a movie ever turn you into AAA? did it help you get a certain girl, or inspire you to go to Asia? Then write about it dudes! Feel free to contribute, including a title picture of the movie (rip it off the net) your name and review, and send it to:

Thanx
THE MOVIES - 39 REVIEWS
B
Big Trouble in Little China - Reviewed by Kris
Black Rain - Reviewed by Kris
Blindness - Reviewed by Kris
Bounce Kogals - Reviewed by Oscar

C
China Girl - Reviewed by James
Chungking Express - Reviewed by James
Come See the Paradise - Reviewed by Kris

E
Empire of the Sun - Reviewed by Kris

F
Farewell my Concubine - Reviewed by Kris

I
Ichigensan - Reviewed by Oscar

J
James Bond - You Only Live Twice - Reviewed by Kris
Jigokuhen - Reviewed by Oscar

K
Karate Kid 2 - Reviewed by Kris

L
Like Grains of Sand - Reviewed by James
Lone Wolf and Cub - Reviewed by James
Love is a Many Splendored Thing - Reviewed by Oscar

---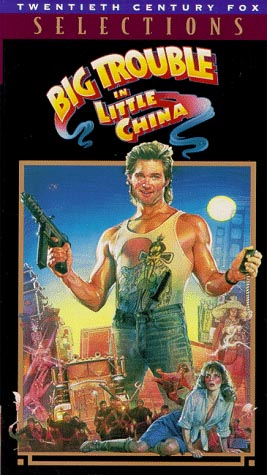 Big Trouble In Little China **** - Reviewed by Kris
(1987, Directed by John Carpenter , Starring Kurt Russell, Kim Cattrall)
Yowza!! I just watched this the other night, and I thought 'How the hell could I forget all about this one?E I love John Carpenter movies - they're always the complete farcical comic book inspired rubbish that you just can't help but enjoy watching. BTILC is Kurt Russell as Jack - a truck-driver who thinks he can kick anyone's ass up against Chinese Triad Gangs and mystical sorcerers with special powers, out to bring back to life they're master by finding the blood of a Chinese girl who has green eyes (easier now thanks to colour contacts). Jack ends up trying to help his mate to rescue his girl friend, a (shock!) incredibly foxy green-eyed Chinese bird, who's been kidnapped by the Triad gangsters.
I think most people over the age of 25 will hate this movie, and it's funny, because when I was a kid I used to worship it. It came on the TV and I thought, nah, it's gonna be crap now that I'm all 'grown upE but I swear, I still enjoyed the film immensely, and I still think it's got a lot of 'character'. Only difference nowadays is that I was watching it for the babes, more than the monsters. And there are two foxy babes in this movie, one being Kim Catrall who I've always thought was hot, despite being a white girl (she does look sexy dressed in geisha gear though!!!), and the Chinese bird with green eyes, who I reckon is probably half-Yank or something actually. she only looks kinda Chinese. Honestly, half of you will watch this movie and think, 'What the hell is Kris on about? This sucks!!'..I mean, this is just an action movie, and has a lot of sentiment value for me. It's total fiction from beginning to start, Russell just drives into China town in San Francisco, and suddenly there's a hundred Chinsters waving meat-cleavers and machine guns and attacking some other Chinsters dressed in white. Also, you can't deny that the game Mortal Kombat hugely ripped off this movie, I mean, there's Raiden who's a Storm God and fires electricity, in the exact same way as the guy in this movie, and even the bad guy, Lopan is exactly the same as the big-baddie in MK, and even 'floats' the same way as in the movie. Still a top game that though. I like fantasy movies, I still feel that Legend by Ridley Scott is one of the most beautifully made movies out there, and BTILC is just a wicked little way to fill in an hour and a half.
---

Black Rain *** - Reviewed by Kris
(1989, Directed by Ridley Scott, Starring Micheal Douglas, Andy Garcia, Ken Takakura, Kate Capshaw)
With Micheal Douglas and Andy Garcia, this a wicked little watch about two cops who've been sent to Tokyo to track down a Japanese gangster, assisted by some old Japanese Ugly Dude, who I can't remember the name of, but always seemed to be in every crappy Japanese drama I watched when I was over there. I enjoy this movie every time I see it. It's got a few unlikely bits, like Micheal Douglas opting for the ugly foreign bird over a room full of sexy Japanese ones...poor sucker..and, oh, well, that's all I can criticize about it really. The movie's good bro! - especially cool is watching Andy Garcia getting his ugly mug chopped off by some Yakuza (probably for his sukebe comment about 'getting some geisha girls' earlier). That'll teach him. Also, the way Japanese underground is portrayed seems kind of mysterious and exciting. And Douglas does play the grouchy cop very well, you have to give it to him. Actually I can't remember the ending come to think of it, is this the one with the two Japanese businessmen who die at the end..I think so..who cares?? shit hot movie dudes!!
---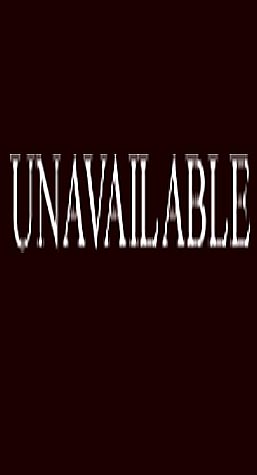 Blindness * - Reviewed by Kris
(1999, Directed by Anna Chi, Starring Vivian Wu, Joe Lando, Chin Han)
The movie so famous I couldn't even find its date of creation on the net!! (sarcasm).I honestly will never figure out what made me hire out this movie one night - well, actually, it was someone's face on the cover, namely a Miss Vivian Wu, girl of my dreams. Yep, the cover design of the movie looked tacky, the plot read as though it would suck, and I'd never even heard of any of the other actors, but as soon as I saw Wu with her lusty, shining black eyes staring back at me from the cover..I just knew that The Truman Show would have to wait for another night.
Well, I should have just followed my first instincts..was the movie good? Does Lois Lane ever put out?? Nope it wasn't and nope she doesn't. From the very first scene, I knew that I was watching shit in its purest celluloid form. Bad lighting, set design, acting, you name it. As for the plot - it's about two fathers (USA and Chinese) who've shared a healthy business until one of them is killed mysteriously. The son of the father is blamed and so goes on the run, but comes back secretly to accuse the son of the Chinese businessman of being the actual culprit. The Chinese businessman is married to Wu, who really actually loves the gaijin and always had, and...oh bugger this, why am I wasting my breath? DOES WU GET SHAGGED? YES. So who cares about the plot? Trust me, this movie is not gonna break any Box Office records, and further explanation of the plot would only waste up web-space, so I'm not gonna bother.
This movie is soo, soo bad, and Wu acts even more woodenly in this movie than in the Pillow Book (review below). What's worse is that she doesn't look half as good as in the Pillow Book either. All make-up dudes. If Blindness were any more badly made, it would fit into the realms of movies like The Rocky Horror Picture Show, and Withnail and I, with the exception that the named two are actually classics despite their shoddy budgets. The only reason Blindness even gets one star is because at least Wu is in the movie, otherwise it wouldn't be on the scale.
---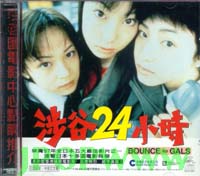 Bounce ko Gals **** - Reviewed by Oscar
(1997, Directed by Masato Harada. Starring Hitomi Sato, Yasue Sato, Yukiko Okamoto, Koji Yakusho)
This is the best movie I have seen on the current youth scene of Japan. I do not know if this movie was ever distributed abroad, but it deserves its place right next to "The Pillow Book" as the must-see movie for all contemporary Asia fans. (ie. AAA guys) Even more so because the movie is about real people in the present day. Although the movie was released in 1997, it is clear that it is set in the "Bubble" period of late 80s to early 90s when *enjo kosai* was booming. The girls chat and chat away about their day-to-day life of ripping money off the nasty "oyaji" who will pay them thousands of dollars for just having dinner with them. Then one day a provincial girl named Lisa comes to Tokyo on the shinkansen. She is going to catch a plane to New York next morning on a one-way ticket in search of a place where she can find herself. But before she leaves, she is going to sell her underwear and her school uniform to make a little more extra money. She gets robbed, and all her savings are gone. But she bumps into a pair of *kogyarus*, who will try to help her earn some money in the one night she's got before her plane leaves. Bad timing. The yakuza, whose prostitution business has suffered because of the *kogyaru*, has found Jonko, one of the girls, and threatened her with death if she would not stop! p running her *enjo kosai* ring. S he decides to help in spite of the risk. Unfortunately, Lisa is a country girl and is unable to let it slide when she is confronted with the truly offensive city men who will pay top dollar for her company. Through failure after failure the three girls form a bond that they have never known before, because rallying around Lisa's quest for freedom gives them a purpose. There is something of Huckleberry Finn's moral awakening ("Alright then, I'll *go* to hell!") in Jonko's decision to risk her life for someone she has just met. One can easily identify with Lisa's burning enthusiasm about leaving the country ("I am so jealous of the heat she has!" says one of the *kogyarus*) and the apathy of the girls in the face of the sheer force of capitalism ("The men pay, therefore I sell"). Lisa's unrefined idealism ("When I buy clothes, I don't think of the brand, I think of who makes them. I will never buy clothes that sacrifices children for profit.") and her stubborn belief that "somewhere in the world there is a school that I belong to" makes it all the more brutal when she dishes out her justification to resort to prostitution if need be ("I can do anything when I think I'd have to go back to that school!"). A young man, a talent scout for an ad agency on the streets of Shibuya (played beautifully by Jun Murakami), tries to talk her out of it by! providing his theory for the cause e of the *enjo kosai* phenomenon. ("Those old guys, they spend their youth doing nothing but studying for exams and whacking off, so when they finally get their money they buy young girls! They are your enemy!") The message is that everyone in Japan, including the hentai Johns, are victims of Japanese society's forced conformity. Lisa's exodus is the victory of the human spirit. In spite of the message, this film is a great depiction of contemporary Japan with all of the fun and joy served on the same dish as the hellishness of the system. If any of your friends do not understand what a cool place Japan is, the street shots of Shibuya in this movie will convince them. The dialog is truly authentic. The fashion is realistic and cool. Jun Murakami's inane pickup lines and his dizzy self-sell as he tries to pick up Lisa on a street in Shibuya reminds me of yours truly. The girls look great. And the acting is credible. The surprise is that most of the girls have never acted before. Koji Yakusho (the star of "The Eel" and "Shall We Dance?") plays the yakuza with the heart of gold and an ensemble of fine Japanese actors play various despicable men. This movie is real. It addresses the emptiness in the hearts of kids everywhere. It tells you why you want to fly away to a foreign land with a one-way ticket. It tells you why you want to break the law and risk your life for some cheap thrill that cannot possibly profit you. It tells you things you always wanted to explain but couldn't describe. You can identify with the girls in this movie because they are the embodiment of the sociopathic side that you had in you. There is the daring and the hesitation, the give-a-shit attitude and the hidden fears beneath, the search for a purpose and the admiration for those who have it. The realization that you are only one crazy leap from becoming a hero and that all you have to do is to jump out of the shadows with a fire extinguisher in hand to be the rescuer of your princess, if an unappreciated one. In short, there is YOUTH in this movie, the whole embodiment of it. Never mind that the main characters are teenage girls contemplate! prostitution. Previous movies about youths showed a lot of delinquents too. Both James Dean and Marlon Brando took the heat for portraying youth in the way they did. But they were true. All together a super cool film. (And please forgive me for mentioning that one of the girls, the one with the long hair, looks just like the girlfriend I had about a year ago. Peace. )
---
China Girl * - Reviewed by James
(1987, Directed by Abel Ferrara, Starring James Russo, Sari Chang)
This straight to video release is a modern day version of the popular Shakespeare classic Romeo & Juliet, though the poor guy would be turning in his grave if he saw this shoddy adaptation. I only got around to watching it because my (then) Chinese girlfriend thought that it would be 'sweet'. Set in some seedy area of New York (or is that just the whole of New York?), the film is about an Italian boy and a Chinese girl who become lovers, causing a tragic conflict between ethnic gangs. I lost interest within the first 20 minuets so maybe I should give this film another chance, but then again first impressions always count.
---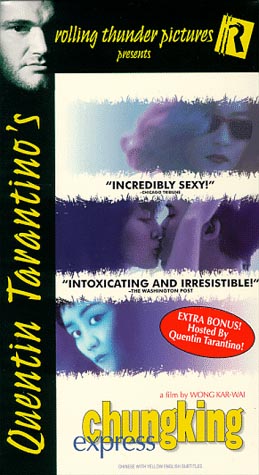 Chungking Express **** - Reviewed by James
(1994, Directed by Wong Kar-Wai , Starring Takeshi Kaneshiro, Brigitte Lin, Tony Leung , Faye Wong)
If there was ever a movie that was made for single guys then this is it (and maybe Tokyo Soapland Adventures). The film is actually two separate yet similar stories about two Hong Kong police officers that have both recently rejoined the bachelor world after being dropped out of their respective long-term relationships. The first story revolves around a plainclothes police officer (Takeshi Kaneshiro) bumping into a mysterious woman and instantly falling for her big time. He spends his days trying to get back with his old girlfriends (I'm sure we've all tried that before) and his nights desperately trying to find out who the mysterious woman of his affection is.
The second story is again about a police officer (Tony Leung) whose air stewardess girlfriend walks out on him while he's at work. She leaves the apartment keys and a Dear John letter with the girl behind the counter of a local takeaway on the basis that she'll give them to the police officer when he next calls in for lunch. The problem is that the girl (Hong Kong singer Faye Wong) has developed a crush on the police officer and using the keys, she gets inside his apartment to move things around and cause general mischief in the hope of bringing some excitement back into his life.
Both stories wrap up quite nicely leaving you with a smile on your face and a good feeling inside. It's a bloody good film partly because we can all relate to it, we've all been there before and your going to be nodding your head in agreement with some of the things these guys do. Had an argument with the wife? Broken up with your girlfriend? Without a date for the weekend? Then get Chungking Express, I guarantee it'll make you feel better.
---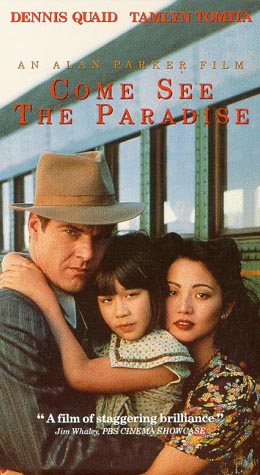 Come See The Paradise ** - Reviewed by Kris
(1991, Directed by Alan Parker, Starring Dennis Quaid,Tamlyn Tomita, Micheal York)
This one was made in the late eighties by Alan Parker. It's basically Dennis Quaid is this guy working in a cinema owned by a Japanese guy. Quaid starts fancying the guys daughter played by Tamyln Tomita (the ugly bird from Karate Kid II), and then goes on to marry her and they have a kid, even though her pops hates the idea of her doing it with a 'gaijin'. This is just before WWII, and as soon as the Japanese hit Pearl Harbour, all the Nikkei-jin (second generation Japanese) are put in camps to stop them spying for their families back home. This includes Quaids wife and kid, and the rest of her family. The movie continues just a to be load of sentimental poop about Quaid trying to get rights for his wife and her family, and trying to get her father to accept him as her husband, and not the enemy. You'll cry with Quaid, you'll shout and rave with him, you'll really feel the anguish..No you won't, you'll fall asleep and wake up 30 minutes after the movies ended, woken up by the automatic rewind on the video.
Well, the movie's watch able, but, as usual, there is the over-acting of Dennis Quaid to put up with - an actor that just doesn't suit this kind of movie to be honest, and is better off sticking to cheap action flicks. I don't know, there are worse people who could have been in this movie though (like his brother Randy Quaid, now there's a guy who can't act). His wife isn't so foxy in that you really feel she should be let out of the camp anyway -- the savior babe of this flick is her sister, who is stunning, so it's worth watching just for the scenes she's in, daft as it may be to waste £2.50 to do that... Apart from that..it's nothing special really. Just your typical Hollywood cack about Nikke-jin anguishing over whether their loyalties are to American where they were born or Japan where they descended. Have a look if you like this kind of thing.
---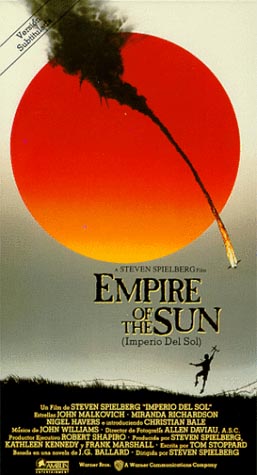 Empire of the Sun *** - Reviewed by Kris
(1987, Directed by Steven Spielberg, Starring Christian Bale, John Malkovich, Miranda Richardson, Nigel Havers, Joe Pantoliano, Leslie Phillips)
You'd think Spielberg was a secret pedophile with the amount of movies he makes about kids, and of course, this one's no exception. Another Spielberg fetish about a young boy (who grew up to be Christian Bale from American Pyscho), who's a Brit living in China with his family, when the Japanese invade and he gets chucked into a POW camp with a bunch of Yanks and other Brits. His mum and pops are nowhere to be seen so he's kind of left to irritate the rest of the POW's and do good deeds and stuff, whilst searching for his family wherever the group takes him. The movie's full of all the kind of moralistic crap you could imagine Spielberg could conjure, with the little kid undertaking all kinds of risky undertakings, and trades between parties that the Westerners and the Japanese in the camp both start to love the young boy wide-eyed and yet mature view of life. The Brits are as stiff as they come, and he ends up hanging around with the 'cooler' Americans, lead by John Malkovich (who in true Spielberg watering-down-style, is just a regular Joe, whereas in the book of the same name he was a drag-queen child-molester). Spielberg's movie never fails to please though, despite my whinging. It's all soo family orientated though, but he's getting into my winning books with titles like Saving Private Ryan, which is excellent by all means.
The most impressive thing about this movie that always sticks into my mind was Christian Bales performance, and especially little things like his Japanese, the pronunciation was bloody good, I'd dare say perfect. Well, he is British so it's no wonder he was so good..aaaaaahhhhh...hahahahah..Anyway, no babes in this movie, and of course, it has a fairly predictable ending where the kid gets back to his parents (spoilt it for you, suckers!).
"It's all rather enjoyable old boy", as Bale's father would say about this movie. I mean, it is Steven Spielberg after all, who is a guy who could turn shit into sugar movie-wise. And anyone who say's they hate Indiana Jones are probably the types you see rooted to the screen when it comes on every other Bank Holiday Monday.
---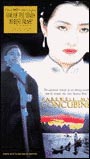 Farewell My Concubine ***** - Reviewed by Kris
(1993, Directed by Chen Kaige, Starring Leslie Cheung, Zhang Fengyi, Gong Li, Lu Qi, Ying Da)
Wow, there I was still reeling from the shitty feeling in my bowels given off by The Smell of Green Papaya, when I came across this little beauty. Just when I thought Asian movies couldn't get any worse, then along came this one -- AND I WAS RIGHT!! They couldn't get any worse!! This was bloody marvelous!! Probably the best-scripted AAA movie I have seen, this ones about two young Chinese lads who grow up studying to be actors in the Chinese Circus. They always re-hearse this one play about a King and his lover, who, in the act of trying to save her beloved, ends up killing herself with his sword, so that the King can escape, leaving her behind. The twist in this movie is that one of the actors (who plays the girl) really is a poof, and is in love with his screen-partner, who is 100% straight-lace. Well, the King gets married with some hooker who pressures him into it, and it creates a huge rift between gay guy and the King, which ends up with the gay guy 'really' topping himself in the style of the play towards the end. Man, this honestly is the finest example of Chinese movies in the 90's. It literally drips quality from the very first opening, and I was thinking about that final scene for hours after I'd watched it, which I had to watch again the very next day. Okay, Pillow Book has the finest looking woman, but Farewell My Concubine has the finest everything else. Remember how after watching Deer Hunter, you were thinking about Christopher Walken topping himself in the Russian Roulette match, and feeling all emotional about it and stuff??? well, FMC does that to you. Bloody good movie old boy, top marks.
---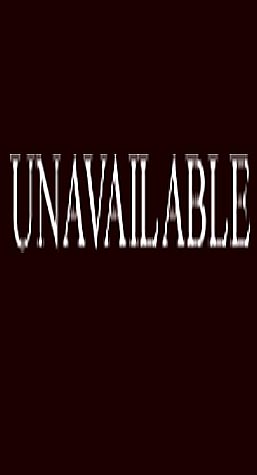 Ichigensan *** - Reviewed by Oscar
(2000, Directed by Isao Mori. Starring Honami Suzuki, Edward Atterton)
The city of Kyoto has been blessed and cursed by the tourism trade since before Columbus discovered what he thought was "Gipangu", or Japan, the mythical island nation described by Marco Polo. You cannot really blame Kyoto people for being wary of outsiders, though it can get on your nerves sometimes. They have their own code words for everything, it seems, which have been repeatedly explained away as "politeness" or "linguistic tradition" or the all-encompassing "unique culture". When you have a place as old and tradition-bound as Kyoto, I suppose it is not so easy to simply dismiss Kyotoites as jerks. For example, there is the word "ichigensan". Literally, it means "one time customer". If you read some respect in the suffix "san", you might as well translate it to mean "our precious one time customers". Since the livelihood of a lot of people in Kyoto depends on tourists, this is what it ought to mean. But there is more than a shade of distaste in this term, and the real m! eaning is closer to "those trespassing hillbillies". One distinguished Japanese writer who had lived in Kyoto for over thirty years was still considered a "newcomer" when he was finally invited into the house of his neighbor. When he commented on the nice house, the hostess explained that it used to be a much larger house, full of irreplaceable treasures but the best parts had been destroyed in a "recent" fire. The writer had never heard of such a fire, so he asked when it was. The hostess seemed annoyed that someone would ask such an obvious question. She said "Why, six hundred years ago." He was still an "ichigensan" after thirty years. Enough about Kyoto. The fact is, just as a gaijin in Japan will always be gaijin no matter how long he lives there, an "ichigensan" will always be the one time customer no matter how many times he comes. A metaphor that was adopted for the theme of this movie. This is a story about a vagabond Frenchman who has drifted halfway around the world to Kyoto where he is studying Japanese literature. Sick of teaching English, he takes a volunteer stint in reading books to a blind Japanese girl. They fall in love, but wanderlust kicks in again and the Frenchman decides that he just can't keep still in the same place for too long. Sounds familiar, doesn't it? The nice touch in this film is when Suzuki tries to move the relationship to another level by making Atterton read from an erotic novel by Regene Deforges and when Atterton hints that he is leaving her by reading "The Woman of the Dunes" by Abe Kobo. A good movie for literature freaks, if that is not an oxymoron. Honami Suzuki is a girl with a beautiful but vaguely unusual face and a world class knockout body on a par with Cameron Diaz. On the latter, the camera does not do her justice. Although she takes her clothes off in this film, the full beauty of her body is not captured on screen in the way a single swimsuit shot can. Perhaps the director wanted to enhance her boyishness as a way of portraying innocence. She has specialized in innocent love stories throughout her career and plays her part convincingly. Edward Atterton is a good-looking guy who appeared as one of the guards in DiCaprio's "Man in the Iron Mask". His Japanese is exceptional. In fact, it was the best gaijin Japanese performance I had ever seen! (Except, of course "Swallowtail" in which you see a lot of second-generation gaijins who don't speak a word of English.) I am convinced that Atterton speaks Japanese in real life. The movie is slow and not very moving, but well made and sort of enjoyable if you know gaijin life in Japan. Three stars, I guess, is fair. But you might give it more.
---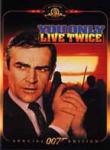 James Bond - You Only Live Twice **** - Reviewed by Kris
(1967, Directed by Lewis Gilbert, Starring Sean Connery, Donald Pleasence, Akiko Wakabayashi, Tetsuro Tamba, Mie Hama, Bernard Lee, Desmond Llewelyn, Lois Maxwell)
You only have to read through this site to guess how much I love Bond movies. Of course, they're pure ideological fantasy, and even if you could come up with the best chat-up lines in the world, no way would you get laid in real life as quickly and as frequently as Bond seems to. But like as in many others, Bond appeals to the child-like dream inside of me of being 'the perfect man', who never makes mistakes, is fiercely intelligent, and is a charming bastard to boot. Every woman adores him, despite the fact that he goes through them like toilet-paper - such is his effect on them, and they yearn for him when he's not around, twisting and turning in anguish, whispering his name in their sleep..'Kris....Krisssss...'..who wouldn't want to be like that??
Hang on..I am like that..
Seriously though, this is the movie where Bond (Connery in his maturing-like-fine-wine stages) is sent on a mission to discover just who's behind a serious of espionages on rocket launches that have occurred outside the Earth. The British government locate the cause of the terrorism to be coming from somewhere in the Japan region, and so our lad Bond is sent out to track down the bad guy, and naturally, shag a few stunners in the process.
The movie isn't the best of the Bond series, but it is about Japan, and it does have some lovely looking females in it, which Bond duly humps for England like a good little spy. Notable is the first one, Japanese babe Akiko Wakabayashi.. yo she daaang fiiine.. too bad I haven't seen her around in any other movies. No.2 Japanese babe's fine but nothing mind-blowing.
The soundtrack's very good, a Nancy Sinatra number, although Moonraker's was far superior, with diva Shirley Bassey doing the vocals on that one. (Goldfinger was an over-rated title tune IMHO).
None other than Roald Dahl wrote the script believe it or not, and after watching you'll be left some moments being glad he doesn't often deviate from writing kids books. Okay it's not that NSNA's bad, its generally very entertaining fare, like most Bond flicks. But it does have its moments of 'suck-ness' (or is that 'suck-ity'). I bet Japanese viewer's pissed themselves watching it first time round as you get to the part where Tiger Tanaka (I know, I know..don't ask) introduces Bond to his group of 'Ninja Spies'...not to mention the part where Bond has to actually in-effect 'become' Japanese as to not be recognized in a small village. The whole transformation involved Bond getting his hair dyed black, and his chest hair removed..and you're supposed to believe that all these tiny Japanese couldn't tell he was a foreigner, even though he's 6ft 4, big as a brick, with a Scottish accent?
Oh yes, very authentic.

Still a good watch though if you're into Bond movies, I liked it. I think in a comic version of a Bond movie in Japan, you could have Bond going down Roppongi for a night on the piss.."M here Bond. A strange thing has been happening in Japan - yes, sit down 007 - let me tell you what's been going on in Roppongi, Tokyo. All the women seem to have a skin-coloration problem, speak child-like Japanese, and somehow cannot resist shagging foreigners. We've given them the morbid title of ko-gyaru, and some of the more devoted to the cause are known as 'Yellow-Cabs', yes, ko-gyaru, call-girls Bond... Infiltrate Gas-Panic and find out the bloody hell's going on in there 007 - Christ! Even Q got laid there last night! I've never seen anything like it!! Anyway Bond, Q in his spare time has managed to rig a little gadget called the 'Kitty-Chan' which is supposedly used to induce Japanese women into a state of hysterics when shown, so only use it when you need to Bond. Out"
One odd thing about this movie that you'll notice is that the dude who usually plays Bond's archenemy Blofeld in later movies is actually Bonds buddy in the beginning of this one. That was a little bit trippy.

Anyway, for your info apparently whilst filming, Sean Connery began to hate the Japanese as he'd get mobbed there much more than anywhere else by tons and tons of fans whenever he left his hotel room. In Japan they went completely mental over him, and he couldn't handle it. A million beautiful Japanese women going crazy for him everywhere, oh yes, you poor thing Mr.Connery. BTW, did anybody else know the Desmond Llewellyn (Q) was from Bexhill, near my old town Hastings. Yeah, I used to see how pottering around all the time, buying paintings and stuff. Till he died..
---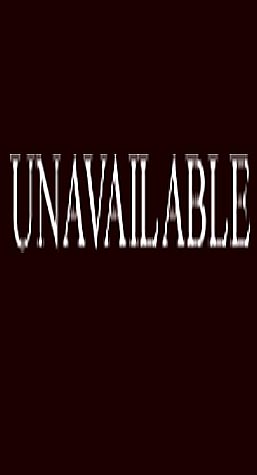 Jigokuhen **** - Reviewed by Oscar
(1969, Directed by Shiro Toyoda, Starring Yoko Naito, Tatsuya Nakadai, Kinnosuke Nakamura)
Another old movie set in medieval Japan. It is based on a story written by the same guy who wrote the original story of Rashomon. If you are into such things, you should immediately know that I am talking about Ryunosuke Akutagawa. Not an entry level Japanese movie, though I think it can be enjoyed on many levels. You would not understand many of the silent sequences if you were not into Meiji era Japanese literature. Still, the main plot is relatively easy to follow. A big ass aristocrat who thinks he can push anybody around hires an artist genius who is as proud and rebellious as Michelangello and as crazy as Van Gogh to paint a mural on his palace wall. The peer wants a painting of paradise because that's what he thinks his rule is. The artist who has seen the reality beyond the palace walls and the silent anxiety among the docile aristocrats demands to be allowed to paint a portrait of hell. A deal is struck when the peer commissions, not a mural, but a large screen with! a portrait of hell, on the strength of which it will be decided whether the palace wall will be decorated with a picture of paradise or inferno. From there the movie gets weirder and weirder. In the middle, the peer takes away the painter's beautiful daughter as his sex slave. Again, nothing explicit is actually shown, but even then you wonder how this creepy movie ever got through screen test in 1969! Yoko Naito is beautiful as the tragic sex slave. Hope you can find the video!
---
The Karate Kid II * - Reviewed by Kris
(1981, Directed by John G. Avildsen, Starring Ralph Macchio, Pat Morita)
I'm not gonna bother reviewing this...oh God, all right then. Well, you've seen the first one, right? This time Daniel Laruso goes with old Miyagi-san to Japan, after Miyagi finds out his old Japanese pops is just about to kick the bucket. The movie follows the same tried formula as the first one - Daniel falls for a girl (cept this time she's Japanese, yokatta!!), and has to scrap with a martial arts master at the end, except instead of a tournament it's at a Japanese dance festival. Utter, utter shit, full or all the rites-de-passage and pains of growing up, and all that crap(Don't talk to me about pain, I once sat through a triple-bill of Dawson's Creek..) - I used this video as a door wedge for six months before I even bothered to watch it. Plus the girl should be barking instead of talking with a face like hers...Laruso is such a whinging pussy during the movie that you'd wanna kick him in too if he lived in your street, or shout "Laruso, hey, do you wanna learn Kung Fu? Yeah, that's right, mow lawn, clean dishes, goood liitle puuuppy.." And you know that Miyagi-sans only a Nikkei-jin and not a real Japanese, as I've seen him in enough movies with a full on American accent. That dudes a dud people. And doesn't everybody just hate that sound-track 'I'll be the man who will fight for your honour'--blahblah...As an irate Frenchman once said to me 'I sheet on zis movie!!'.
---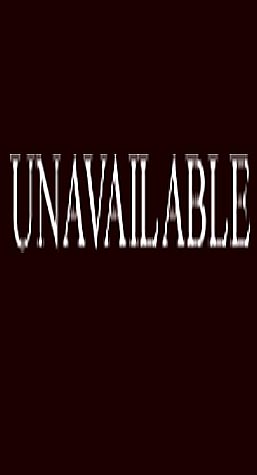 Like Grains of Sand (Nagisa no Shindobaddo) ** - Reviewed by James
(1995, Directed by Ryosuke Hashiguchi, Starring Yoshinori Okada, Kouta Kusano, Ayumi Hamazaki, Kumi Takada
This is a pretty interesting Japanese film about the pain of thwarted adolescent love and the after effects on relationships amongst a group of high school students. The main character is Ito, a quiet guy who has a crush on his best friend Yoshida, who in case you haven't figured, is also a guy. One day the jocks of the class pick up on the fact that Ito may not be one of the lads and after provoking him for awhile he finally comes out and declares his affection for Yoshida. Yoshida on the other hand is a little oblivious to the whole thing and just thinks Ito's gone a bit baka, he is more interested in Aihara, the new weird girl in class. Sometime through the film Ito and Aihara form an easy friendship and after sharing their personal secrets, Aihara becomes a twisted matchmaker who tries to bring the two boys together. I don't know if I can recommend this film because its nothing really special and the ending is pretty twisted, it leaves too many unanswered questions for my liking. The story is a bit slow and there are those long silent pauses that seem so common in Japanese films. I suppose if there is nothing better in the video store and you want to see a load of sexy Japanese schoolgirls (a damn good point because this film is full of them!) then you should give it a try, if not then get The Pillow Book instead.
---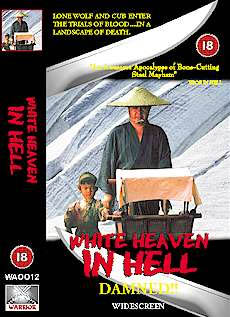 Lone Wolf and Cub Series (aka Baby Cart Series) ***** - Reviewed by James
(1972 - 1974, Directed by Kenji Misumi - Buichi Saito - Yoshiyuki Kuroda, Starring Tomisaburo Wakayama, Akihiro Tomikawa)
Japanese girls and samurai moves sort of go hand in hand, you really can't like one without liking the other and most of you should enjoy this series of films. There are 6 films in total (and a television series in Japan) but I'm not going into detail about each one, I'll just do an overview of the whole series. The series is about Ogami Itto, the one time executioner for the Shogun who is framed for treason by the evil Yagyu clan and is declared an outlaw. Together with his infant son he sets out as a mercenary on a blood-soaked journey across Japan to seek revenge against the Yagyu clan that robbed him of his good name. What makes this series so different from other samurai films is that a more simplistic plot has replaced the common deep storyline and the long drawn out fights have now become action packed bloody duels. Sort of like the Robocop of samurai films. They are definitely in the quick fix category and I'd say that they are more hardcore action than traditional Japanese samurai films. Loads of fighting, loads of women and a baby cart filled with more secret weapons than the Batmobile, what more could you want?
---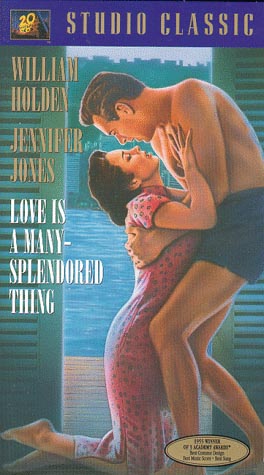 Love is a Many-Splendored Thing ** - Reviewed by Oscar
(1955, Directed by Henry King, Starring William Holden, Jennifer Jones)
Yes, this is a classic. Yes, the main theme is so famous everyone has heard it. Yes, within the genre of Asian-gaijin romances this movie is the most famous bar none. And yes, I give it only two stars.
The story hardly needs to be recounted. Newsman Mark Elliott (William Holden) is an American war correspondent temporarily staying in Hong Kong during the Korean War. While there he meets and pursues a beautiful Chinese-English Doctor (Jennifer Jones). But when they begin to fall in love, their friends and families pressure them to stop the cross cultural relationship. Classically acted and directed, the romance is credible. The "cross cultural" is not. Jennifer Jones, with all due respect, is not convincing as being "more Chinese than English". The "cross cultural" part is only a gimmick to put a little frill to the story. Also, the story is much too slow. You can stand up in the middle of the movie to buy Coke, Popcorn and a full course dinner and come back and still follow the story because nothing has happened while you were gone. I suppose these lengthy lapses were deliberately infused so that the audience could spend some time smooching, which tells us much more about the pace of courtship during the 1950s than the whole movie tells us about cross cultural relationships. One interesting bit is that Holden's character is a married man who claims he cannot divorce his wife. The fact that whole generations of viewers have bought his story is testament to how far such bullshit can go.
It is difficult for me to imagine anybody under the age of fifty who can put up with the glacial pace with which this movie progresses. But still, a lot of old folks love this movie. One useful application may be to show it to any elderly relative who has issues with your fixation with Asian women. I am sure no one over the age of fifty will object to Jennifer Jones.